Wood Sculpture, Vinyl & Dibond
21st Century Folk Art Slideshow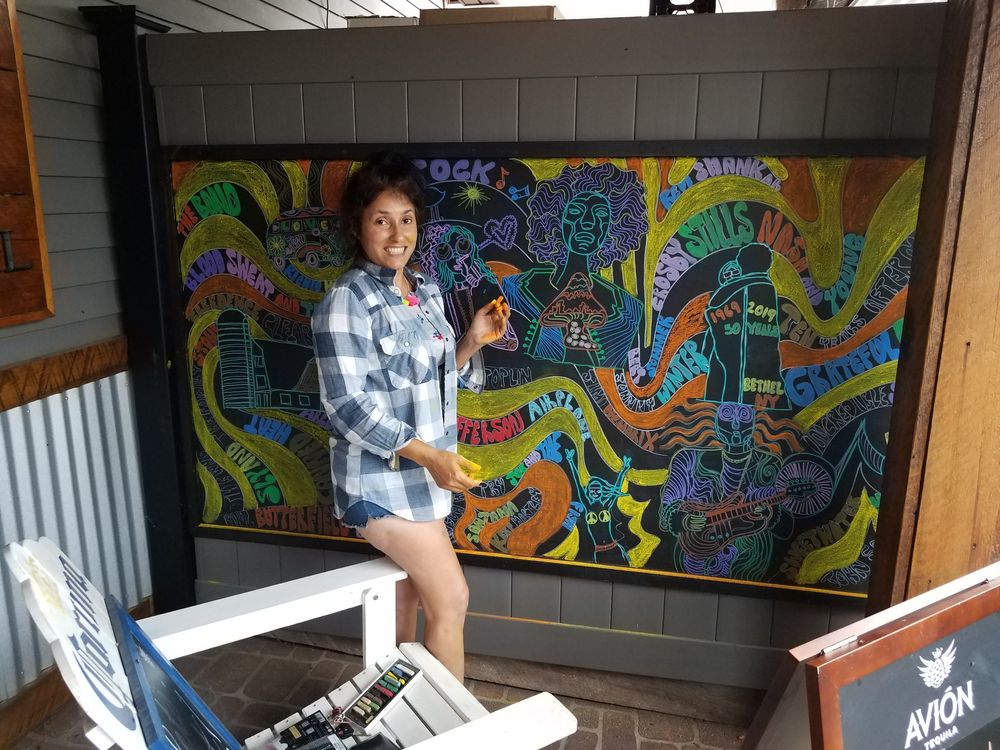 Welcome!
Thank you for checking out my 21st Century folk art collection commemorating the
50th "We Are Golden" Anniversary of Woodstock!
1st Exhibit: July & August 2019 Rafter's Tavern Callicoon, NY
2nd Exhibit: September 2019- February 2020 The Local Table & Tap Kauneonga Lake, NY
3rd Exhibit:  November & December (Selected prints) 2019 Clearview Vineyard, Warwick, NY
Current Exhibitions:
Ongoing Exhibit: January 2021 ~ Sullivan County Government Center, Monticello, NY 
January 2020-Present ~ Selected Vinyls & Prints~  The Eclectic Eye, Florida, NY
Email Deborah at dpalmarini@hvc.rr.com for purchase & info...
 I had the honor of painting two of the Sullivan County Doves
commemorating the 50th Anniversary of Woodstock...
Doves: #6 The Local Table & Tap, Bethel, NY
& #9 Casa DiLongobardi, Swan Lake, NY
on the Sullivan County Dove Trail
Thank you for your interest, most importantly...
May peace & love reign supreme in your heart!
The Local Table & Tap Dove#6
21st Century Folk Art Slideshow Below
Dove #6 The Local Table & Tap, Kauneonga Lake, NY mounted on venue roof. Owner Kevin McElroy's input was incorporated in the design.. These were intermingled with the theme set forth by the Sullivan County Visitors Association requesting artists honor the 50th Anniversary of Woodstock.
BELOW....here's a full view of side 2 which is only slightly visible, while standing at the neighboring venue; one can glimpse the tie dye spiral image. 
Casa Dilongbardi Dove#9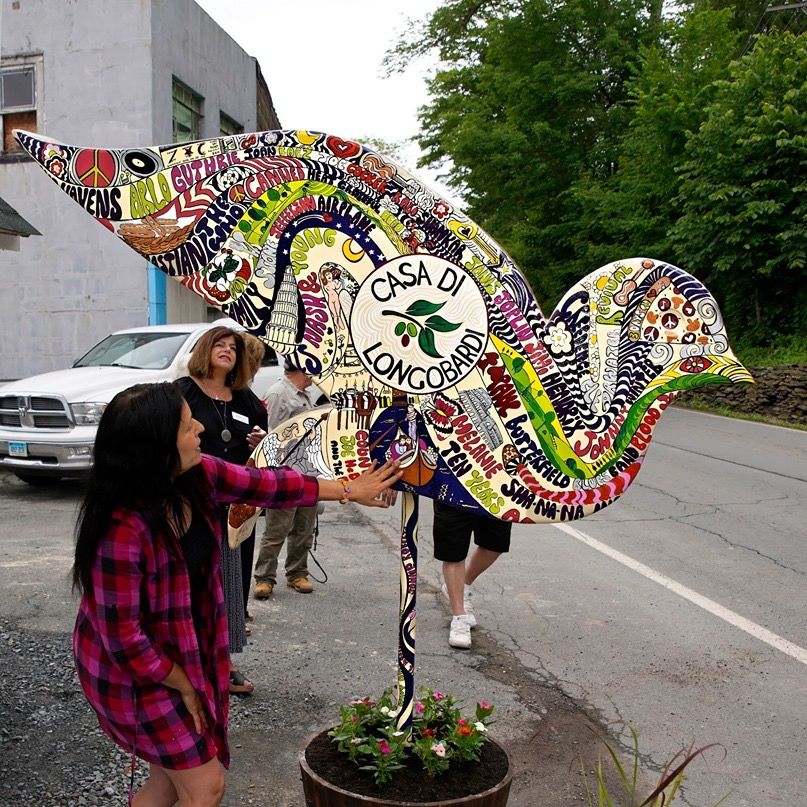 Side 2 #9 Casa DiLongobardi
Located about a mile from Bethel in Swan Lake, NY, Dove #9 depicts all the Woodstock performers, concert ticket, farms, backers and promoter names in bubble letters throughout. It's 50th anniversary monument tribute to Woodstock sure to delight you as visit on the Dove trail!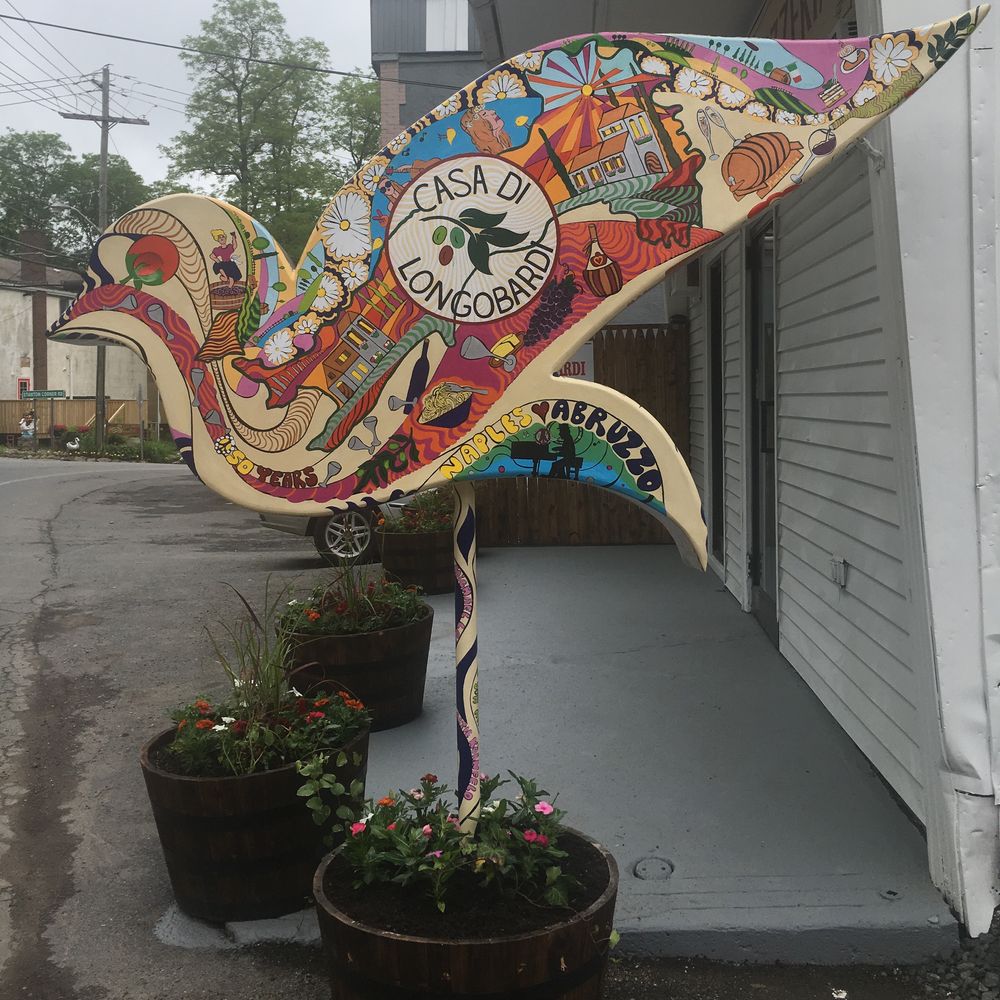 Side 1 #9 Casa Dilongobardi
Images of Italy & Italian Cuisine dominate this side while adding peace loving daisies & other hippie accents.
Commissioned ART available, text/phone Deborah 845.798.7011